Toky is proud to be the leading provider and manufacturer of high-quality MFC toilet partitions at the most competitive prices in the current market. We are committed to delivering the highest quality with the longest warranty period.
Below is the price list for MFC toilet partitions - the latest Type 1 high-quality moisture-resistant industrial wood core MFC toilet partitions that TOKY offers to our valued customers. For bulk orders, please contact our hotline directly to receive special discounted prices.
Quotation for MFC panels for toilet partitions.
No.

Product Name

Size

Quotation (VND)

1

Moisture-resistant industrial wood core MFC panel

Color: grey

1830*2440*18mm

800.000
Notes:
- The price above is the retail price. Customers buying in large quantities, please contact the hotlines for special prices.
- The price above is the warehouse selling price, excluding VAT.
- Products are always available in large quantities at Toky's warehouse.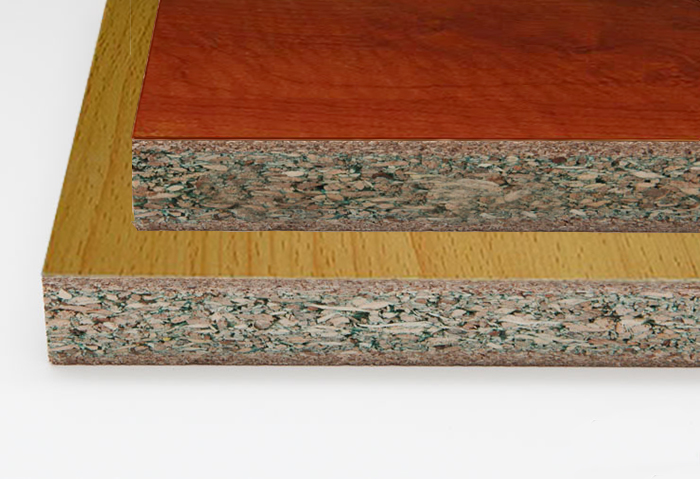 MFC panels for toilet partitions
Quotation for construction of MFC toilet partitions (unit: m2)
No.

Product Name

Color

Price (excluding VAT)

1

MFC toilet partition panel

Stainless steel 201

Grey

500.000 - 550.000

Other colors

550.000 - 650.000

2

MFC toilet partition panel

Stainless steel 304

Grey

530.000 - 650.000

Other colors

580.000 - 700.000
Notes:
- In addition to the common colors like grey and beige, you can choose from over 100 other colors from the color chart of panel suppliers.
- Area calculation method: measured from the floor to the top of the partition.
- For large orders, Toky will provide specific discounts on transportation costs.
- To receive the best and most accurate quote for your project, please send detailed drawings of your project to Toky.
Accessories for MFC toilet partitions
A set of standardized MFC partition accessories used for MFC panel toilet partition projects imported in large quantities, ensuring meeting all usage needs for projects and material orders from customers throughout the Northern region:
- Structured aluminum frame system: especially encapsulated U-shaped aluminum.
- Stainless steel accessories 304, stainless steel 201: Locks, handles, hinges, screws...
- Leg height: 100mm or 150mm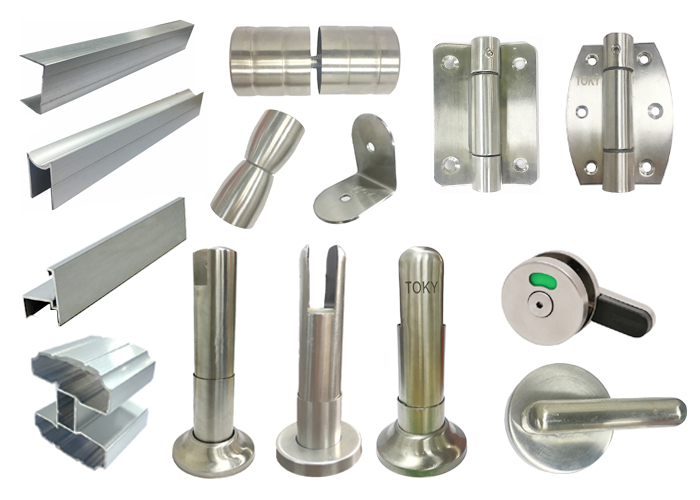 MFC sanitary partition accessories
Construction steps for MFC toilet partitions at Toky
Step 1: Preparation
TOKY's staff will advise customers on suitable plans, providing 2D, 3D designs to help customers visualize the specific toilet partition project.
Once the plan is agreed upon, TOKY will fully prepare all necessary materials and tools ready for the toilet partition construction.
Step 2: Construction site inspection
- Inspect and measure the construction site for installing the toilet partitions: width, length, height...
- Check water and electrical systems to ensure safety when drilling corners or walls.
- Determine the quantity of toilet partition panels based on the office design drawings.
Step 3: Installation
After thorough inspection, the staff will proceed with professional and technical installation. TOKY commits to meeting the signed schedule, completing construction at a rate of over 100m2 per day.
Step 4: Operation, trial use of MFC toilet partitions
After completing the installation of the toilet partitions for the project, our technical staff will conduct a trial to test the strength and durability of the construction, including the following tasks:
- Opening and closing the partitions to adjust the gaps and tightness.
- Adjusting the hinges to ensure the smooth opening and closing of the panels.
- Installing rubber gaskets to the aluminum frames to prevent any noise when closing the panels.
If any errors or issues are detected during the trial, our technical staff will rectify and perfect the construction once again.
Step 5: Completion, cleaning, and handover to the customer
Following the completion of the trial and meeting the customer's requirements, our technical staff will clean the toilet partition system thoroughly and hand it over to the customer.
>>> Please see: TOKY's profile.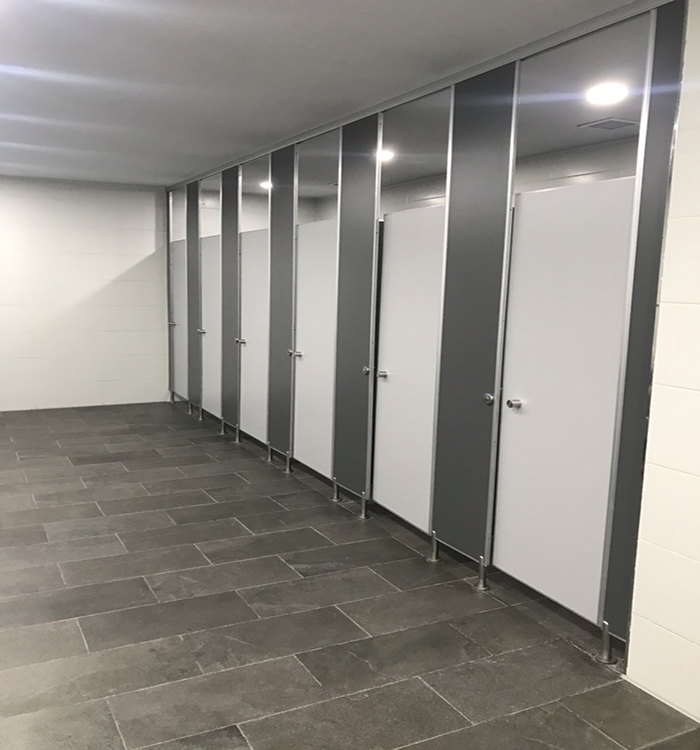 TOKY - The number one reputable distributor of moisture-resistant toilet partitions in Vietnam.
With years of experience, we confidently provide moisture-resistant industrial wood toilet partition products at the most competitive prices in the market, thanks to our professional and modern production and processing procedures for panels and accessories.
Directly importing raw materials for MFC toilet partition panels and large quantities of standardized accessories with clear origins.
We guarantee product quality meeting the standards of Japanese contractors, complying with the exact technical specifications, correct accessory types, ISO 9001 - 2015 standards, and possessing complete CO (Certificate of Origin) and CQ (Certificate of Quality). See details.
Our dedicated and efficient team ensures project progress for businesses, completing installations at a rate of 200m² per day.
We implement the best warranty policies in the market: a 12-month warranty for the entire project and ensure the slowest response time of 48 hours upon receiving a request.
>>> Similar articles: Quotation for compact toilet partitions.
Our aim is to deliver the highest quality toilet partition products at the most competitive market prices. TOKY always provides promotional programs and offers to all customer segments. Contact us now for the best quotation.