TOKY Toilet Partitions is proud to be the number 1 distributor and constructor of toilet partitions in the North. When purchasing and using TOKY's services, you can completely rest assured with the quality of the products you receive.
To ensure service quality as well as bring the best benefits to customers, TOKY would like to provide you with detailed information about the return policy to bring absolute satisfaction to customers.
We accept returns if the product is still in its original packaging and quality. Details below.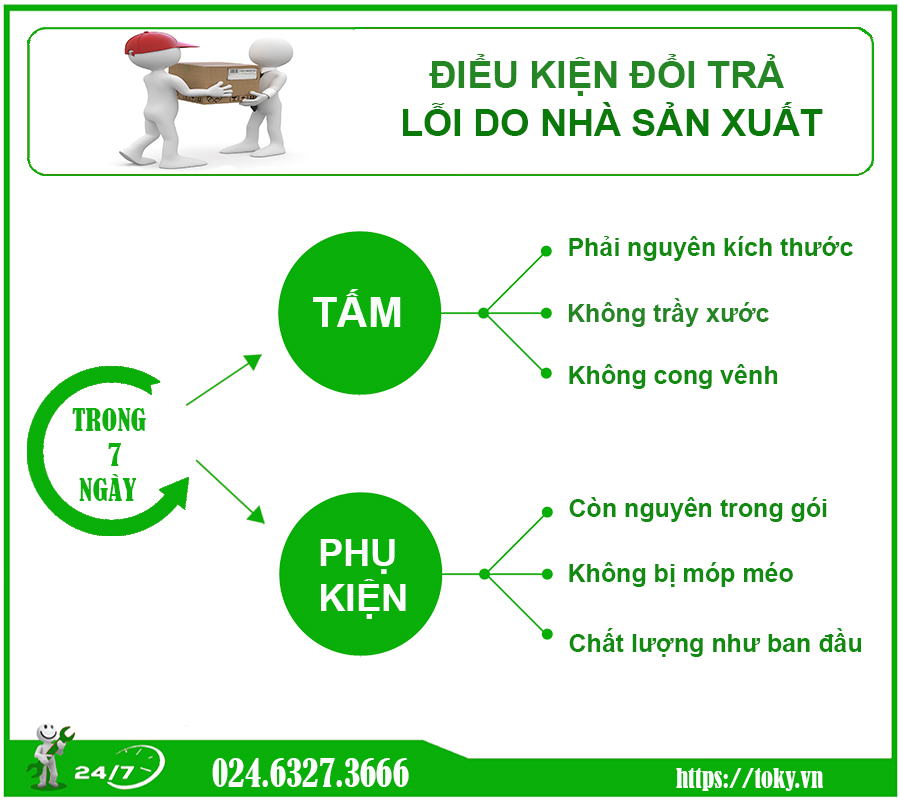 Note: The return policy only applies to material purchase orders, not construction orders.
Contact hotline for more detailed information.