Quick detail-toilet Spring hinge
| | |
| --- | --- |
| Item name | toilet partition spring hinge |
| Model No. | GEKO-BL6 |
| Material | stainless steel 304 |
| Surface finish | polish |
| Color | stainless |
| Thickness | fit for 12mm, 18mm panel |
| Quantity | 2pcs or 3pcs in one set |
| Hinge direction | Left and right |
Chemical composition of stainless steel 304 hinge
| | | |
| --- | --- | --- |
| No. | Chemical composition | Propotion |
| 1 | Carbon (C) | 0,0601 |
| 2 | Silicon (Si) | 0,4037 |
| 3 | Sulfur (S) | 0,0019 |
| 4 | Phosphorus (P) | 0.0293 |
| 5 | Manganes (Mn) | 1,0141 |
| 6 | Nickel (Ni) | 8,1733 |
| 7 | Chrominum (Cr) | 18,6206 |
| 8 | Molybdenum (Mo) | 0,1013 |
| 9 | Vanadium (V) | 0,0927 |
| 10 | Copper (Cu) | 0,2398 |
| 11 | Tungsten (W) | 0,0068 |
| 12 | Titanium (Ti) | 0,0030 |
The size of the 6-hole stainless steel hinge does not differentiate
The smaller hinge pin is made of spring. The non-differentiated hinge for left and right ease the installation.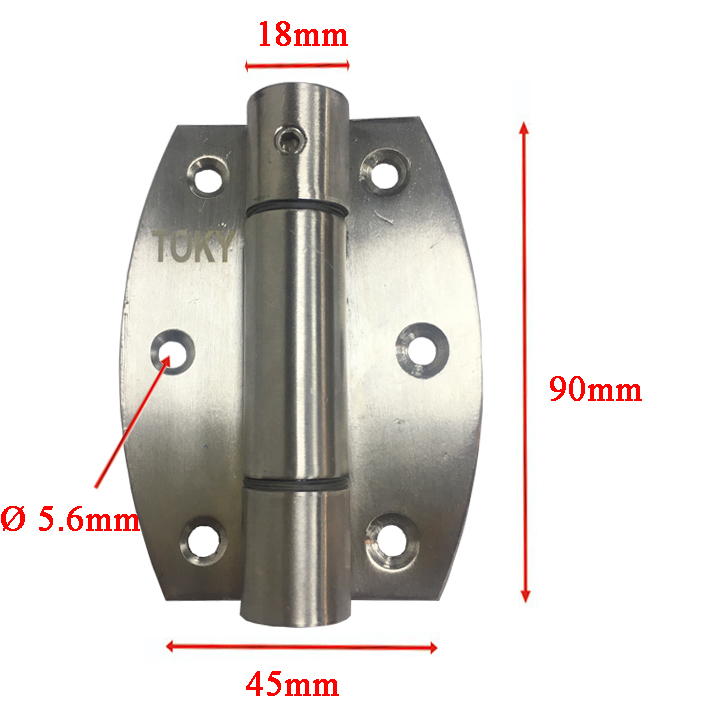 Packaging and transportation specifications for partition accessories
TOKY's genuine 6-hole stainless steel partition hinge accessories are rigorously inspected for quality and aesthetics. They come with complete Certificate of Origin and Quality (from the original document).
- Packaging: The products are packaged in scratch-resistant, shock-resistant nylon bags.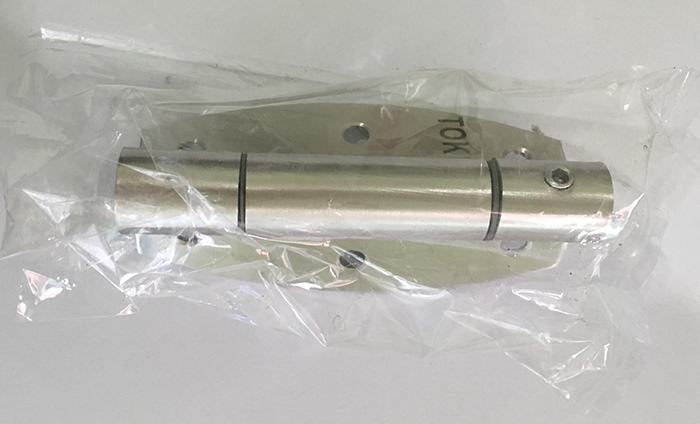 - Delivery Time: Normally 1-3 days after the money transfer. Specific cases subject to agreement later.
- Delivery Location: At Toky's warehouse or at the customer's specified location. Depending on the agreement.
- Payment Terms: 100% payment before delivery.
- Warranty Conditions: Long-term warranty, free exchanges and returns.